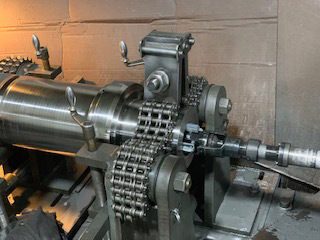 For decades, Precision Tool has been the top choice for honing die cast components in North America. We are proud to have developed a reputation of excellence in the die casting industry. Thanks to our extensive experience in the business, we can complete custom orders for our clients in a short time frame. Die casting is a varied industry and each one of our customers have different needs. Our skilled team members are some of the best in the industry and are committed to excellence in honing die cast components to any precise specifications.
At Precision Tool Company, we are fully focused on quality production and customer satisfaction. Whether it is honing die cast components or shot end component manufacturing, we bring our expertise to every job.
If you would like to request our honing services or have any other questions, do not hesitate to call us at 800-553-2023 or 314-721-2899.
Reliable Quality in Honing Die Cast Components
When it comes to honing, we realize that every customer's need is different. We employ a staff of expert technicians who are masters in honing die cast components. During the honing process, we undertake the controlled removal of material from the surface of a work piece using a honing stone. This tool is pressed against the intended surface in a highly controlled manner. Working in such a controlled fashion allows us to fulfill every custom order to your precise specifications.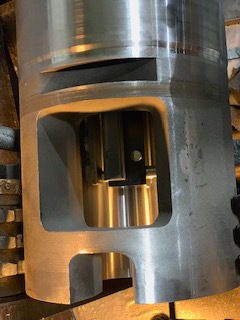 Our honing die cast component capabilities offer:
Razor Sharp Precision – Working carefully and methodically, we take care to ensure each honing job is completed perfectly. We remove material selectively according to customer orders. This is done without fracturing or distorting the shape of a component.
Inclusive ID Range – We offer an Inner Diameter range of 1.500" up to 9.000".
Maximum Overall Length – We can facilitate OALs up to 48" max.
Quick Completion – We offer quick turnaround times for our honing services. Our wealth of experience allows us to work quickly while maintaining our high standard of quality.
Precision Tool Company Means Superior Quality in Honing
All aspects of the die casting process can be very demanding on the components involved. We keep this in mind when receive orders for honing die cast components. We realize that our customers are busy people who need to be able to rely on their products. All our honing orders are completed with the utmost precision to ensure that they are reliable and durable. Our commitment to quality has helped us gain recognition as one of the most renowned companies in die cast tooling.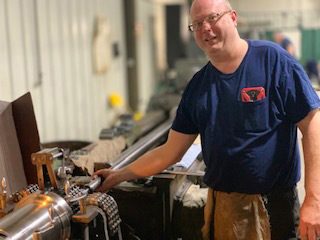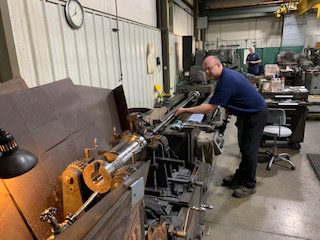 Contact Us for Honing Die Cast Components
At Precision Tool Company, cutting edge equipment is paired with our knowledgeable staff, which results in producing outstanding quality in our honed components. Our customers have come to know and trust our fast and reliable honing services, and we look forward to meeting your needs. If you require our honing services or have a question about our shot end component manufacturing, please give us a call at 800-553-2023 or 314-721-2899.