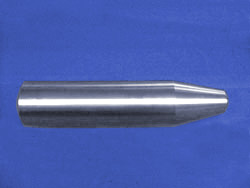 One of the most important aspects of die casting is having well-crafted and durable die casting nozzles. Precision Tool Company is committed to being one of the best manufacturers of nozzles in the industry. The reputation of our products and service is well known to all our North American customers, as we have been manufacturing shot end components for aluminum, zinc, and magnesium die casting since 1970. We understand the various challenges that come with the die casting process. Choosing our well-made die casting nozzles will give you one less thing to worry about.
We believe our quality products make the difference in the shot end component manufacturing process. If you have any questions regarding nozzles for your die casting needs, contact us by phone at 800-553-2023 or 314-721-2899 to speak with a team member. If you would like to place an online order for your specific tooling needs, please submit our custom specification form to shotsleeves@yahoo.com.
---
For proper form functionality, please use Adobe Acrobat Reader or Internet Explorer when viewing this form.
---
Die Casting Nozzles Are a Vital Component
We believe that die casting nozzles are one of the most important components in the die casting process. When manipulating molten metals, complications can easily arise. At Precision Tool Company, we carefully craft every die casting nozzle to ensure maximum reliability and productivity.
Each of our die casting nozzles are:
Manufactured from High Quality Steel – All of our nozzles are manufactured from H-13 (Annealed) tool steel. This steel meets NADCA standards #207-290. By using this grade of steel, we are able to craft a longer lasting, more reliable product.
Custom Manufactured – Each one of our die casting nozzles is made to exact customer specifications. Our highly trained staff take their time in crafting every single component we make and meet our rigorous set of standards. This ensures that every die casting nozzle we sell is of the utmost quality.
Outstanding Quality in Die Casting Components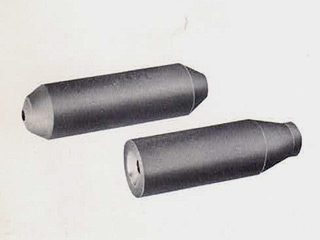 The process of manufacturing parts and tools using die casting can be a challenging process. At Precision Tool Company, we know that having reliable components helps to make that process easier and helps to increase productivity. Every single one of our shot end components and accessories are made by our professional staff using the best materials, equipment, and techniques. This has shown our satisfied customers that we create some of the best tooling in the industry.
Choose Precision Tool Company for Die Casting Nozzles
When it comes to the manufacture of die casting nozzles, we are proud to be known as the industry leaders. Our decades of experience paired with the latest techniques and equipment has given us our stellar reputation for shot end component manufacturing. To order die casting nozzles, or any of our other die casting components, call 800-553-2023 or 314-721-2899 to speak with a member of staff. Or submit our custom specification form to order online.