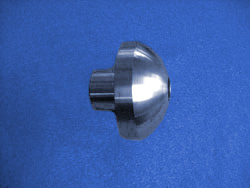 Here at Precision Tool Company, we are very proud of our reputation. For decades, we have been regarded as the company that builds the best tooling in the industry. All our products are manufactured to the highest degree of quality using the best materials. Our die casting noses are no exception. Each component involved in the die casting process must be able to withstand the rigorous wear and tear that comes with the job. With this in mind, we carefully design and build die casting noses to ensure high performance.
For almost fifty years, we have been leaders in shot end component manufacturing. We take the needs of our customers seriously and offer friendly service and on time delivery. If you would like to order die casting noses or learn more about our manufacturing capabilities, call one of our team members at 800-553-2023 or 314-721-2899 today. To place an order online, submit our custom specification from to shotsleeves@yahoo.com.
---
For proper form functionality, please use Adobe Acrobat Reader or Internet Explorer when viewing this form.
---
Our Die Casting Noses Are Second to None
We believe in excellence when it comes to manufacturing shot end components and we strive to achieve that in all our products. We recognize that the die casting process can be a challenging one. Having high quality noses for die casting is essential to ensuring a high productivity rate. Each one of our noses is custom manufactured in order to meet the specifications of our customers.
Our die casting noses feature:
Top of The Line Material – Each one of our die casting noses is made from the highest quality H-13 tool steel. This steel meets premium specifications such as NADCA #207-290. We choose this grade of steel to ensure a high quality and reliable die casting nose.
Heat Treated -Our die casting nozzle noses Heat Treated to a hardness of 46-48 Rc.  They are 'finish machined' after the Heat Treat process.
Commitment to Quality – At Precision Tool Company, our dedicated staff is committed to crafting the best shot end components and accessories in the industry. We employ a staff of highly trained men and women who represent this commitment to quality that Precision Tool brings to each job.
Precision Tool Company: Your Shot End Component Industry Leaders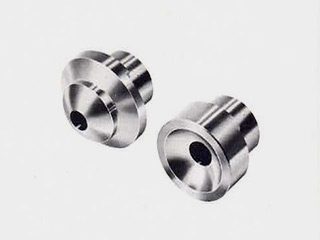 Striving for the highest quality in everything we manufacture is an important value to us here at Precision Tool Company. From die casting noses to shot sleeve production, we aim to be the best in quality. We are well known for our expertise and our on-time deliveries. We have been known as a source of integrity in the die casting industry since 1970 and that is something that we are proud to represent.
Contact Us for Die Casting Noses Designed & Manufactured to Your Specifications
Our shot end component products are tough, reliable, and always get the job done. We put the customer first in all aspects of shot end component manufacturing and continue to exceed expectations with each job. To learn more, contact us today, and our friendly team of employees can help answer any questions you may have. If you would like to order die castings noses online, submit your custom specifications today.