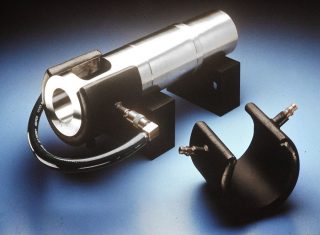 Precision Tool Company is your number one choice in cooling saddles for shot sleeves. We are renowned for being one of the best in the business and never fail to ensure our customers are satisfied with our shot end components. Utilizing the latest technology and techniques, the craftsmanship of our cooling saddles is the pinnacle of quality. We understand that our customers die casting projects require high quality tools and have been providing such tools since 1970.
To learn more about what sets our cooling saddles for shot sleeves apart as some of the best in the industry and to place a custom order, contact us today. Our highly trained staff can help answer any of your queries about shot end component manufacturing, so give us a call today at 800-553-2023 or 314-721-2899.
Choose Precision Tool Company for Cooling Saddles for Shot Sleeves
Our years of experience in manufacturing shot end components for the die casting industry has helped to perfect our process of manufacturing shot sleeve cooling saddles. The demanding nature of die casting requires a product of exceptional quality and durability. We stand by all our products and are proud to be known for creating some of the best quality tooling in our industry.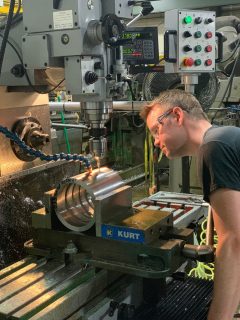 Some of the reasons our cooling saddles for shot sleeves are so dependable include:
Custom Made – We manufacture custom cooling saddles for all shot sleeves. This way we can meet the diverse demands of our customers' various die casting projects. Care is taken to ensure that each cooling saddle is perfectly tailored for your specific requirements.
Snug Fit – Our shot sleeve cooling saddles are designed to fit snugly over the pour hole end of the sleeve. This helps to greatly reduce the high temperature of the sleeve opposite the pour hole. In doing this, our cooling saddles also help to reduce excess erosion that is often cause by high heat in the shot sleeve.
Water Cooled – Each one of our cooling saddles helps to reduce shot sleeve temperatures by using water or oil. These flow through the quick disconnect couplings on either side of the saddle.
By using one of our custom-made cooling saddles for shot sleeves, you should reduce the probability of early washout on the ID of the Shot Sleeve opposite the Pour Hole and increase productivity during the die casting operation.  Overall lengths of the saddles are 4" to 6".
Reliability is Vital When Using Cooling Saddles
When it comes to shot end components and the die casting process, reliable parts are essential. For forty plus years, Precision Tool Company has been manufacturing outstanding shot end components such as our cooling saddles for shot sleeves. Our customers in the United States, Mexico, and Canada have come to rely on our high-end products and services.
See Why High Quality Shot Sleeve Cooling Saddles is Our Area of Expertise
Here at Precision Tool Company, we give our full attention to every single part of the shot end component manufacturing process to ensure all our products meet high standards. If you would like to order cooling saddles for shot sleeves or have any other questions, feel free to call us at 800-553-2023 or 314-721-2899 or contact us online.