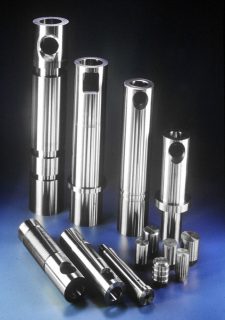 Our extensive experience in the industry of die casting has helped us become a trusted source for new and reconditioned die cast tooling in North America. We believe that the key to outstanding die casting tools is a great design and clear communication with the customer. Our highly trained staff works seamlessly with our customer's project requirements to ensure that the specifications of the project are met precisely. Creating quality die cast tooling is one of our many areas of expertise here at Precision Tool Company.
Whether you require shot end component manufacturing or custom die cast tooling, Precision Tool is here to help. We are proud of our reputation as a leader in the industry and continue to create satisfied customers. Call us today at 800-553-2023 or 314-721-2899 and speak with one of our friendly staff members today.
Number One in Die Cast Tooling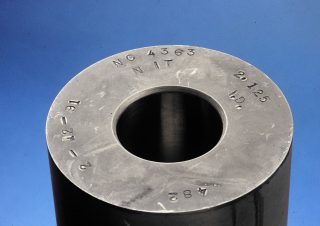 Since 1970, we have been manufacturing high quality die cast tooling and shot end components. We use cutting edge technology and an extensively trained staff to meet customer tooling specifications. All of our tooling is custom-made, manufactured from high quality materials. When we receive a tooling order, we work with the customer to optimize the design and ensure all aspects are satisfactory to the client. Our shot end component tooling process results in expertly crafted tools that get the job done.
Take a look at some of the different aspects that set our die cast tooling apart:
Detail Oriented – We work closely with our customers to ensure all necessary details about your die casting needs are covered. We look at elements such as project timing, functional requirements, and lifetime volume.
Well-Versed – Having over forty years of experience, we are very experienced in the field of die cast tooling. We put our knowledge to work with customer specifications to create the best tools.
Durable Materials – We discuss with each customer to ascertain their project needs and then help them to decide on the materials that are best for each job.
Creating Successful Tool Design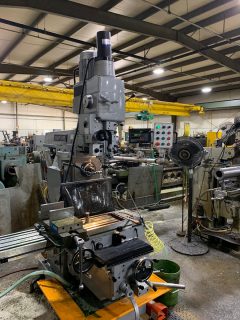 In order to supply outstanding quality in die cast tooling, it is imperative that the design of the tool is good. We bring our extensive experience with die casting capabilities to the table and work directly with each customer to make sure the tools fit with project requirements. The process of die casting can be complicated, but here at Precision Tool Company, we use our depth of knowledge to make the process smoother.
Quality and Reliability in Die Cast Tooling
Discover why Precision Tool Company is known for building some of the best tooling in the industry. Our excellent quality products and reliable personal service has been an industry standard since 1970. If you would like to place a die cast tooling order, contact us online or by phone. If you have a question about shot end component manufacturing or our process, please give us a call at 800-553-2023 or 314-721-2899. Our friendly staff members are standing by to help!